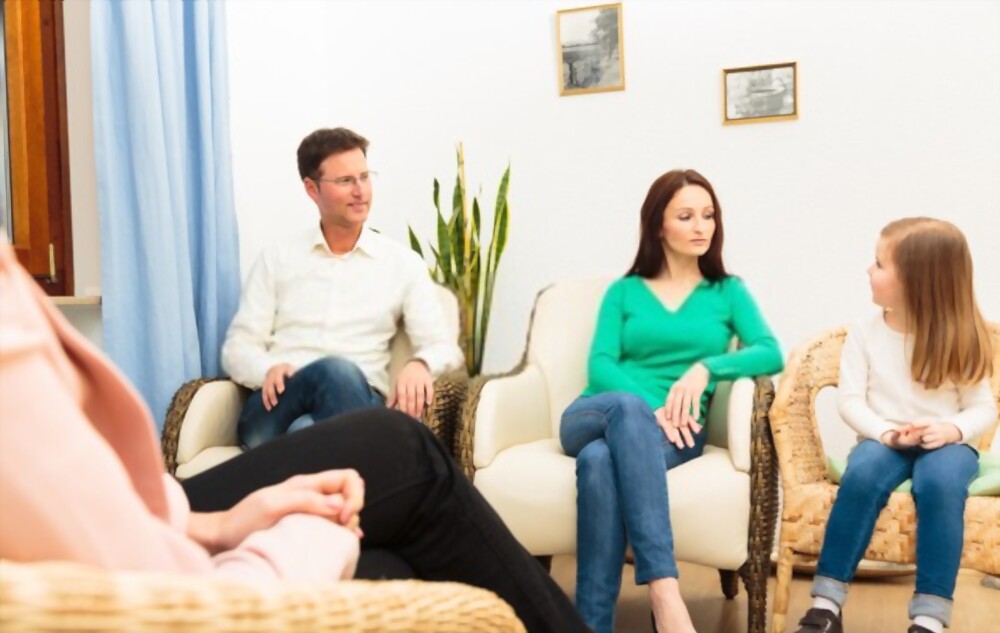 "Let's heal any mental, emotional, or psychological problems tearing your family apart "
Family therapy is a type of treatment designed to help with issues that specifically affect families' mental health and functioning. It can help individual family members build stronger relationships, improve communication, and manage conflicts within the family system.
Some of the primary goals of family therapy are to create a better home environment, solve family issues, and understand the unique issues that a family might face. 
When To Come In For Family psychology counselling
There are so many reasons that a person should use online/offline counseling, there is probably not enough room to discuss them all. The key is in using the correct ones to attain the desired results. Different counseling therapies will affect different layers of our conscious and subconscious state.
How Can Fear & Phobia Counseling Help?
Families can benefit from therapy when they experience any stressful event that may strain family relationships, such as financial hardship, divorce, or the death of a loved one. In addition, it can be effective in treating mental health concerns that impact the family as a whole, such as depression, substance abuse, chronic illness, and food issues, or everyday concerns, like communication problems, interpersonal conflict, or behavioral problems in children and adolescents.
Family counseling aims to promote understanding and collaboration among family members in order to solve the problems of one or more individuals. For example, if a child is having social and academic problems, therapy will focus on the family patterns that may contribute to the child's acting out, rather than evaluating the child's behavior alone. As the family uncovers the source of the problem, they can learn to support the child and other family members and work proactively on minimizing or altering the conditions that contribute to the child's unwanted behavior.
Your first step is to call us to schedule your initial appointment. We work hard to pair you with a therapist that we believe will be the best fit for you and your current struggles.
Your initial evaluation session provides an opportunity for you to build rapport with the therapist and provide them with some background about yourselves and the reasons you are seeking counseling. In addition, they will be able to answer your questions regarding services, confidentiality, and what to expect in therapy. With your best interests in mind, you will decide together what kind of treatment will benefit you the most.
At the end of your first session, if you decide to move forward and work that therapist, you will be asked to schedule further appointments. At your second appointment, you will work with your therapist to set goals for your overall therapy experience and then begin working together towards achieving them.
Call +91 903 334 8937 and speak to us to learn more or schedule an appointment.
The Benefits of Family psychology Counseling


If you are experiencing similar
problems please contact us